Speed and accuracy over MS Word
With Typeset, you do not need a word template for Lindner, Erwin: Die Fliegen der Paläarktischen Region.
It automatically formats your research paper to Schweizerbart Science Publishers formatting guidelines and citation style.
You can download a submission ready research paper in pdf, LaTeX and docx formats.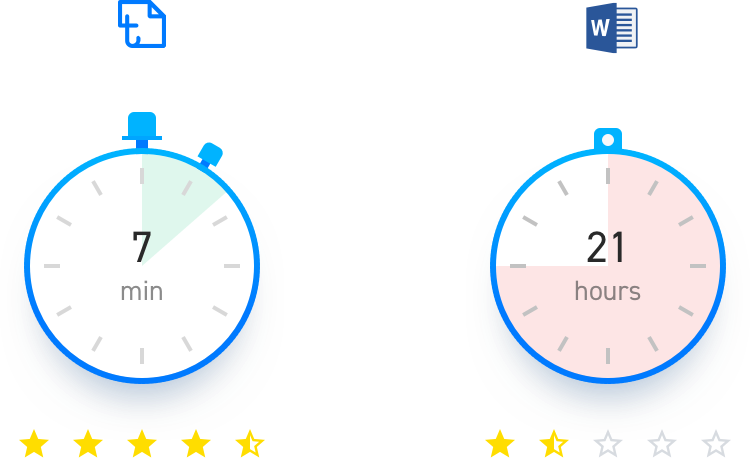 Time taken to format a paper and Compliance with guidelines